Last updated on: May 9, 2023
Standing proudly at the entrance of the Bosphorus Strait, the Maiden's Tower is a symbol of Istanbul's rich history.
Known as "Kiz Kulesi" in Turkish, the long-standing restoration work of this fascinating tower is about to be completed.
The Maiden's Tower, which has been undergoing restoration by the Ministry of Culture and Tourism since 2021, will be reopened to the public on May 11, 2023.
Thanks to the restoration work that started two years ago, the non-original parts were removed using data from the late 18th century, and the building was reinforced.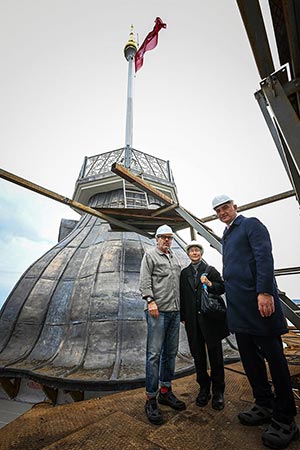 The Ministry announced that the Maiden's Tower will now serve as a museum and will be open to visitors from all over the world as of May 11.
In the statement, the ministry mentioned that the elements added to the tower at a later stage, which did not match its original character, have been removed, restoring it to its authentic appearance.
The origins of the Maiden's Tower, which dates back to ancient times, are full of mystery and legends.
A famous story tells of a Byzantine emperor who built the tower as a protective shelter after receiving a prophecy that his beloved daughter would die from a snakebite. Despite his efforts, the prophecy came true when a snake hiding in a fruit basket bit the princess.
The architectural style of the Maiden's Tower exhibits a mixture of influences from different periods. Although its first construction dates back to the Byzantine period, it has seen various repairs and additions over the centuries.