Last updated on: April 17, 2023
Aviation ranking website Skytrax revealed its annual list of the world's best airports for 2023. The list was created using surveys from more than 550 airports.
Singapore Changi Airport has been voted the "World's Best Airport" for a record 12th time.
Doha Hamad International Airport was second, and Tokyo Haneda Airport was third. Istanbul Airport ranked sixth.
Istanbul Airport was also awarded the World's Most Family-Friendly Airport and Southern Europe's Best Airport.
In another survey, Istanbul Airport was ranked as the "best large airport" in Europe.
According to the recently released 2022 rankings by Airports Council International (ACI), Aeroporto di Roma-Fiumicino and Istanbul Airport share first place in the best largest airport category, which serves more than 40 million people annually.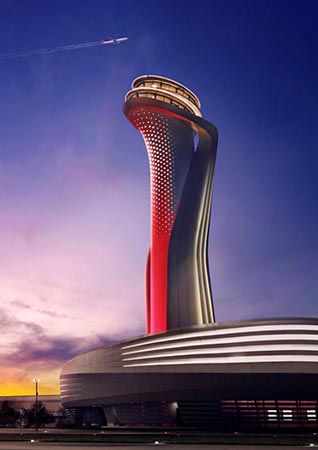 Skytrax World's Top 20 Airports for 2023
1. Singapore Changi Airport
2. Hamad International Airport
3. Tokyo International Airport (Haneda)
4. Incheon International Airport
5. Paris Charles de Gaulle Airport
6. Istanbul Airport
7. Munich Airport
8. Zurich Airport
9. Narita International Airport
10. Madrid-Barajas Airport
11. Vienna International Airport
12. Helsinki-Vantaa Airport
13. Rome Fiumicino Airport
14. Copenhagen Airport
15. Kansai International Airport
16. Chubu Centrair International Airport
17. Dubai International Airport
18. Seattle-Tacoma International Airport
19. Melbourne Airport
20. Vancouver International Airport